Become A Signature Events Underwriter
Leverage your philanthropic investment in JFS by securing VIP benefits for our most popular events throughout the year. For our Corporate Underwriters, we offer a unique marketing platform with access to thousands of consumers spanning multiple demographics.
Throughout the year, your brand will be seen in person, online, and in print by over 18,000 of JFS's most dedicated supporters.
Learn More About Current Underwriting Opportunities
Ready to start the conversation? Contact Dana Levin, Director of Signature Advancement Events.
Our 2019 BHC & Signature Underwriters
PRESENTING
Charitable Adult Rides & Services, Inc.*
Vivien & Jeffrey Ressler*
Caryl Lees Witte
CHAMPION
Marie G. Raftery & Dr. Robert A. Rubenstein*
Hon. Lynn Schenk & Hugh Friedman, z"l*
LEADER
Cohn Family Foundation*
Lois J. Richmond & Family*
Karen & Jeffrey Silberman*
SUPPORTER
Marjorie & Sheldon Derezin*
Susanna & Michael Flaster*
Marcia Foster Hazan & Mark Cammell*
Sylvia & Jaime Liwerant*
Meiselman Family*
Rowling & Associates*
M.T. & James Schaeffer*
PATRON
Barbara Bry & Neil Senturia*
Deborah Bucksbaum*
Comfort Keepers |April & Mathew Fink
Kira Finkenberg*
Leonard Hirsch & Barbara Hoffer*
Linda & Edward Janon*
Emily & Chris Jennewein | TimesOfSanDiego.com*
Sandy & Arthur Levinson*
Barbara & Howard Milstein*
Lauren & Robert Resnik*
Lisa & Brad Slavin*
Sharon & David Wax*
Rachel & Adam Welland*
Joellyn & Ron Zollman*
FRIEND
Mimi Lee
*Signature Underwriter
List as of 3/19/19
Heart & Soul Gala 2019
Take part in our biggest celebration of the century, honoring the extraordinary accomplishments of some of our most influential women leaders.
Behavioral Health
Luncheon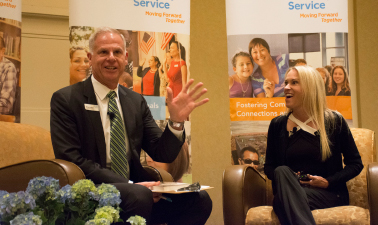 The Behavioral Health Committee strives to eliminate the stigma of mental illness through a series of educational events featuring a variety of powerful and impactful speakers.
Our Centennial Year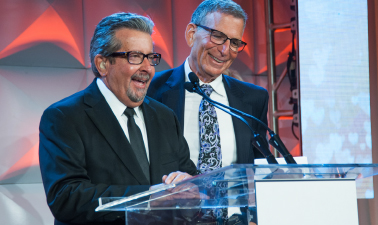 2018 marked 100 years of Jewish Family Service. Read our annual report and find out why our community is stronger than ever!