BE A VOICE
Volunteer Mental Health Justice Representative
Represent patients in due process court hearings, or provide administrative support for our Patient Advocacy program. Volunteers will be equipped with all the necessary tools and training.
Various locations throughout San Diego County
Must provide own vehicle and insurance
Participate in 20 hours of training before starting
Must be 21 or older, college degree or pursuing higher education
MENTOR A REFUGEE FAMILY
Friendly Match Volunteer
Mentor a newly arrived refugee family by providing companionship and general acculturation support as they adapt to life in the United States. Bridge the gap between newcomers and host communities by connecting families to community resources and opportunities while providing much-needed "in-the-field" and supplemental assistance to case managers in our Refugee Resettlement program. Together, we work to promote and establish their self-sufficiency.
Service Areas: Mostly City Heights and El Cajon areas
Minimum commitment of 5-10 hours over a four month period
Scheduling is coordinated between the volunteer and refugee family
Must complete background check and provide own vehicle
Must be 18 or older, if under 18 must be accompanied by an adult
Start a Campaign or Donation Drive for JFS
Celebrate a bar or bat mitzvah, birthday, wedding, anniversary, or other milestone by encouraging friends to give to JFS.
Powered by Volunteers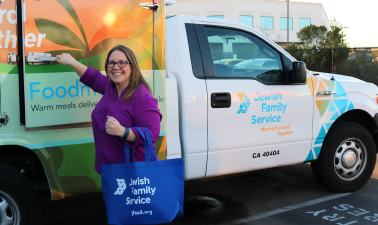 Somewhere in your neighborhood, there's an older adult who relies on Foodmobile. For many of the people we serve, this is the only hot meal and friendly visit they have during the day. Together, we can bring more to their table.
Since 1918 A History of Tikkun Olam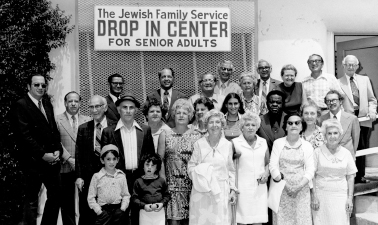 Since 1918, we've been helping San Diegans reach their goals and change their lives. Learn more about our tradition of "repairing the world."