MENTOR JEWISH YOUTH
Jewish BigPal
Provide companionship, friendship, and life-enriching experiences to children from single-parent and non-traditional homes and to help them achieve their full potential through a 1:1 mentoring relationship. Learn more about Jewish Big Pals.
Great opportunity for Jewish males or females residing in San Diego County!
Must be 25 or older, provide own transportation
Complete criminal background, DMV Driving Record, and reference checks
Multiple locations throughout San Diego County
Start a Campaign or Donation Drive for JFS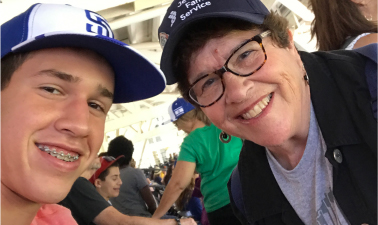 Celebrate a bar or bat mitzvah, birthday, wedding, anniversary, or other milestone by encouraging friends to give to JFS.
Parenting Is Challenging.
That's Why There's PPP.
Backed by decades of research, JFS's award-winning Positive Parenting Program® (PPP) utilizes one of the most effective parenting curriculums to empower parents to build better relationships with their kids.
Tikkun Olam in Action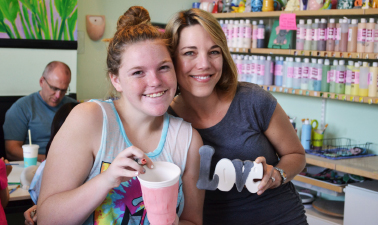 With volunteer-driven programs like Jewish Big Pals, Foodmobile, and Bikkur Holim, JFS fosters meaningful ways for people of all ages to live the value of Tikkun Olam (repairing the world).