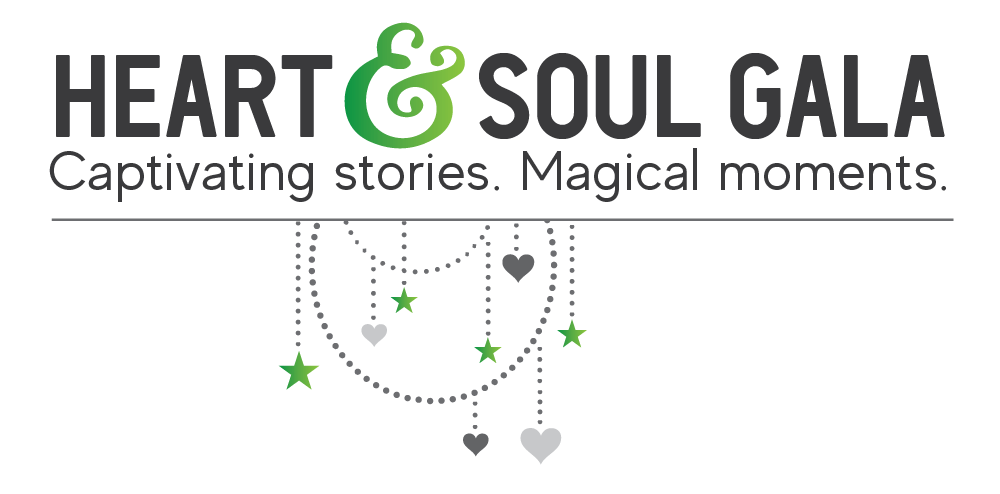 Saturday, April 6, 2019 at 6:00pm

Hyatt Regency La Jolla at Aventine
Cocktails    Auction    Dinner    Entertainment
THANK YOU
for joining us
Thanks to you, we raised more than $1.5 million to support the life-changing work of JFS. We are deeply touched by your outpouring of generosity, which will empower children, families, and older adults across our community.
2019 Heart & Soul Mitzvah Honoree Videos
Heart & Soul Gala 2019 Honorees: Ilene Mittman & Aviva Saad: Balboa Avenue Older Adult Center
Heart & Soul Gala 2019 Honoree: ACLU of San Diego & Imperial Counties
Video Presentations to Honorees
Maddy Toranto and Tate Philips present the Mitzvah Award to Ilene Mittman and Aviva Saad.
Dana Toppel (JFS COO) presents the Mitzvah Award to ACLU of San Diego & Imperial Counties and Norma Chavez-Peterson (ACLU Executive Director).
Honorary Chairs

Evelyn & Ernest Rady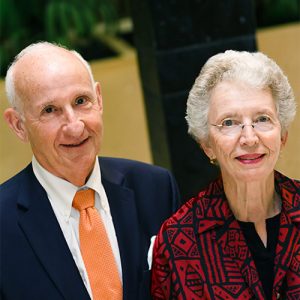 Gala Chairs
Erin Combs Pearl   |   Scott Schindler   |   Jamie Carr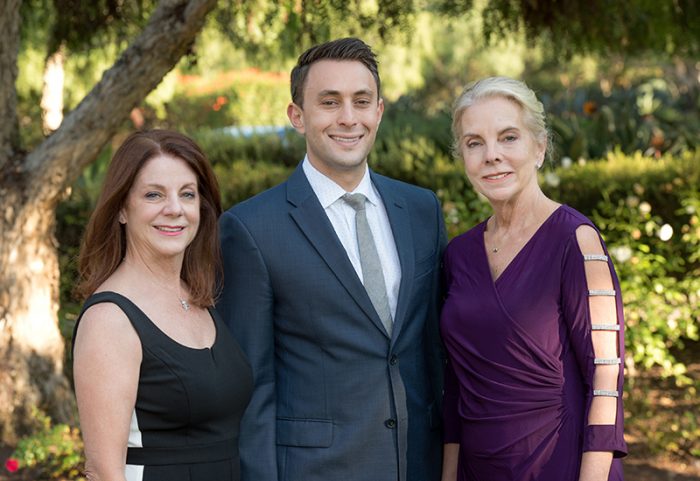 Honorees
Ilene Mittman and Aviva Saad
Balboa Avenue Older Adult Center
For their inspiring work and dedication at the Balboa Avenue Older Adult Center.
As a core component of the JFS Alzheimer's Disease Initiative developed in partnership with Alzheimer's San Diego, the Balboa Avenue Older Adult Center provides a safe, uplifting environment with programming designed to meet the needs of individuals and families impacted by Alzheimer's disease and related dementias.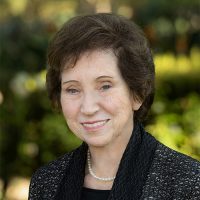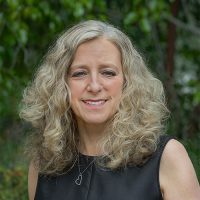 ACLU of San Diego & Imperial Counties
San Diego Rapid Response Network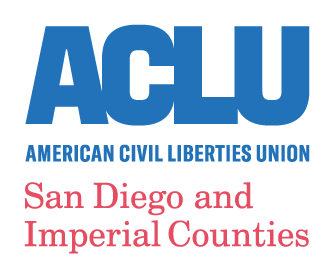 Norma Chavez Peterson
Executive Director, ACLU of San Diego & Imperial Counties

THANK YOU
to our patrons and underwriters
2019 GALA UNDERWRITERS
PRESENTING UNDERWRITER
Anonymous
TITLE UNDERWRITER
Charitable Adult Rides & Services, Inc.*
Vivien & Jeffrey Ressler*
PREMIER UNDERWRITER
Joan & Irwin Jacobs
Kathy & Mark Jones
DINNER UNDERWRITER
Marie G. Raftery & Dr. Robert A. Rubenstein*
Hon. Lynn Schenk & Hugh Friedman, z"l*
U.S. Bank
HEART OF THE FAMILY
Barbara Bloom • Cohn Family Foundation* • Copart • Lisa & Gary Levine • Lindsay & Mitch Surowitz • Arthur J. Gallagher & Co. • Mahau Ma & Sean Joseph • MG Properties • Hanna & Mark Gleiberman • Arlene & Louis Navias • Lena Price & Thomas Cohen • Lois J. Richmond & Family* • Karen & Jeffrey Silberman* • Sarah z"l & Nessim Tiano • UC San Diego Foundation
HEART OF GOLD

Capital Auto & Truck Auction, Inc. • Catherine & Gabriel Piorko • Capital City Auto Auction, Inc. • Elaine Chortek • City National Bank • Liz Nederlander Coden & Daniel Coden, M.D. • Amy Corton & Carl Eibl • Marjorie & Sheldon Derezin* • Delphi Private Advisors • Alberta Feurzeig • Susanna & Michael Flaster* • Kay & Bill Gurtin • Alan Haubenstock, Brian Haubenstock & Lori Shearer • Marcia Foster Hazan & Mark Cammell* • Susan & David Kabakoff • Jennifer & Jay Levitt • Sylvia & Jamie Liwerant* • Sally & Luis Maizel • Marcia & Robert Malkus • Manheim • Meiselman Family* • Erin Combs Pearl & Howard Pearl • Jori Potiker Brown • Marcie Sinclair & Andy Ratner • Rowling & Associates* • M.T. & James Schaeffer* • Susan Shmalo • Vera z"l & Thomas Sickinger • Audrey Viterbi Smargon & Daniel Smargon • Sylvia Wechter • Emma & Leo Zuckerman
GALA PATRONS

Advanced Security Concepts, Inc • Marsha Berkson • Rebecca & James Brewer • Barbara Bry & Neil Senturia* • Deborah Bucksbaum* • Kira Finkenberg* • Karen Hartz & Jan Adler • Leonard Hirsch & Barbara Hoffer* • Michael Hopkins • Hughes Marino CM • Hilary & Selwyn Isakow • Linda & Edward Janon* • Emily & Chris Jennewein | TimesOfSanDiego.com* • Jewish Community Foundation* • Jewish Federation of San Diego County • Jennifer & Mathew Kostrinsky • Anita & Marty Lawson • Jessica & Michael Lees • Sandy & Arthur Levinson* • Liber-Lincoln Wealth Management Group – Wells Fargo Advisors • Barbara & Howard Milstein* • Susan & James Morris • Ohr Ami, The Jewish Hospice Program Lightbridge Hospice and Palliative Care • Peddle • Hebe Peralta & Jeremy Ross • Lauren & Robert Resnik* • Scott Schindler • Lisa & Brad Slavin* • Nanci & Ronald Slayen • Jill & Mark Spitzer • Karin & Tony Toranto • Trifecta IT Solutions • Safdie Rabines Architects • San Diego Ice Arena • Sharon & David Wax* | WAXIE • Kathy & Stuart Weinstock • Rachel & Adam Welland* • Zenith Insurance Company • Helene & Allan Ziman • Joellyn & Ron Zollman*
*Centennial Signature Underwriter
List as of 3/27/19
THANK YOU
to our auction donors
Thanks to your partnership and generous support, thousands of San Diegans will build better lives.
AEG Live Las Vegas
Allegretto Vineyard Resort
ALOR
Alvarado Institude of Skin Care
Ascot Shop La Jolla
Bad Robot Productions, Inc.
Baker & Olive
Bay Club Carmel Valley
Belly Up
Bleu Boheme
Bombay Coast
Bradford Portraits
Career Artist Management
Carlsbad Food Tours
Casa Maxim
CONAN!
Core Power Yoga
Coronado Playhouse
Cy Fredric Jeweler
Cygnet Theatre
Daniel Soto Kobernick
Del Mar Thoroughbred Club
Diamond Boutique
Disneyland
Dolce Pane e Vino
Donovan's Steakhouse
Dry Bar
Dubliner
Duke's La Jolla
Dyson
Ernest Rady
ET San Diego
Fairbanks Ranch Country Club
Firenze Trattoria
Fitness Quest 10
Four Seasons Resort, Punta Mita
Geppetto's Toys
Giving Back Magazine
Godfather
Gorjana
Grand Resort Hyatt San Diego
H&M Landing
Harbor House
Hilton Acqua California Bistro
Hornblower Cruises
Hornbrook Center for Dentistry
Hotel Jerome, An Auberge Resort
Hyatt Regency La Jolla
ICON Flight Center
Ilene Mittman
Iowa Meat Farms
Jaime & Sylvia Liwerant
Jeff & Samantha Gleiberman
Jewels With A Purpose
Josh Herman
Kendra Scott
Kira Finkenberg
Klein, Epstein & Parker
Krav Maga San Diego Inc.
La Jolla Beach Club
Lake Austin Spa Resort
Landmark Theatres
L'Auberge Del Mar
LFR Designs
Live Nation
Living Coast Discovery Center
Liz Nederlander Coden
and Daniel Coden, M.D.
Madeleine Foster Bersin
Mainly Mozart
Mali & Lili
Manhattan of La Jolla
Maritime Museum of San Diego
Museum of Making Music
New Village Arts Theatre
North Coast Repertory Theatre
Old Gringo Inc
One Hope
Orangetheory Fitness
OUE Skyscape Los Angeles
Ron and Val Ontell
Russian Brilliants
Sail San Diego Bay
(Bill & Sheryl Rowling)
San Diego Children's
Discovery Museum
San Diego Dance Theatre
San Diego Ice Arena
San Diego Natural History Museum
San Diego Public Library Foundation
San Diego Repertory Theatre
San Diego Restaurant Management
San Diego Symphony
Seth & Liz Brown
Sharp Electronics Corporation
Skincare by Dela
SOHO Museum Shops –
Save Our Heritage Organisation
Sprouts Farmers Market
Stadium Golf Center &
Batting Cages
The Ellen DeGeneres Show
The French Gourmet
The Golf Mart Encinitas
The New Children's Museum
The Old Globe
The World Famous Laugh Factory –
Hollywood
Tournament of Roses Foundation
Ultimate Skin Care at Blush Salon
US Grant Hotel
USS Midway Museum
Viceroy
Warwick's
Waters Fine Foods & Catering
Westin St. Francis
Zappos Theatre
Ziff Abstract Art

Thank you to CEG Interactive for generously donating photobooth services for our guests at the 2019 Heart & Soul Gala! To learn more about CEG Interactive, please visit ceginteractive.com.